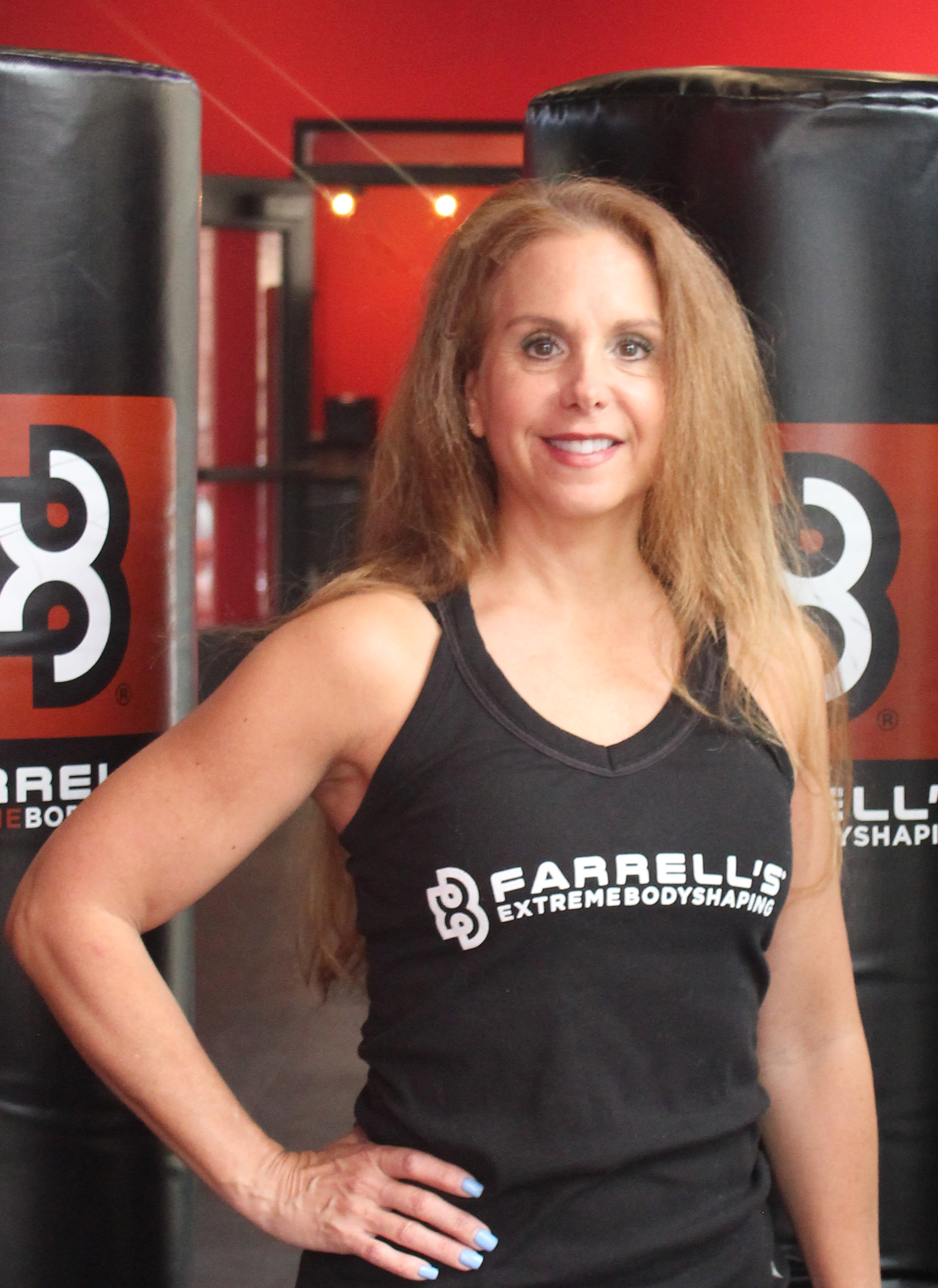 Donna Arriondo
My name is Donna Arriondo. I have been teaching group exercise classes since I was 18. I fell in love with the idea of improving people's quality of life through physical fitness.
I graduated from St. Catherine's University with a degree in Exercise Science and a degree in Nutrition. I have been a certified personal trainer since 1995 and worked in the fitness field for three decades.
I was excited to join the Farrell's team in 2019 because of their complete, well rounded program of nutritional support, smart exercise, and the dedicated community. It is invigorating to be able to reach so many motivated people at once. My goal continues to be to help people on their journey to optimal health and have fun while doing it.
I have the pleasure of raising three daughters with my husband of 27 years. When I'm not at the gym I am searching for sunshine, comedy writing or dancing in my kitchen.