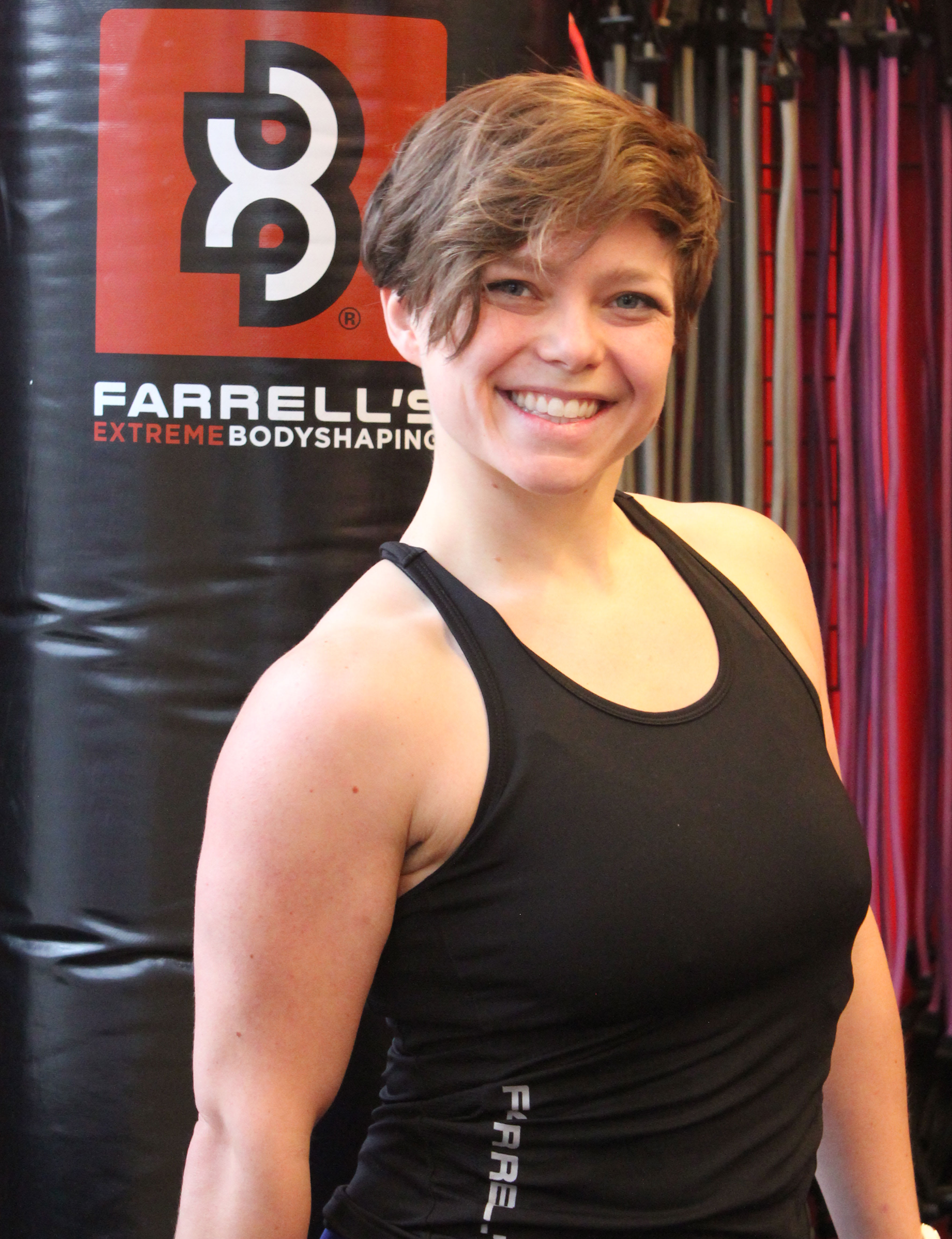 Laura Farvour
My journey with Farrell's began in August 2019 when the St. Paul gym opened. Honestly, Farrell's was a life saver for me! I had been a member of another community based fitness gym in the area that I loved, and when it closed, I found it difficult to get into a good self-care habits again. Farrell's is the perfect complement to my fitness goals and has kept me steady on my path. I love working out with everyone in the Farrell's community, whether as a class member or an instructor. I am motivated by seeing everyone work hard together and push one another to hit one more rep or kick a little higher.
In my personal life, I am a nerd; a huge nerd! I play tuba in a local community band (City of Lakes Community Band, represent!) and sit on the board as president. I play lots of video games and consume endless amounts of fantasy and sci-fi television movies. I am also in the tech industry and an active member of the University of Minnesota's Women in Technology group.
I look forward to hitting the mats with everyone in our Farrell's family. Let's inspire and perspire together!