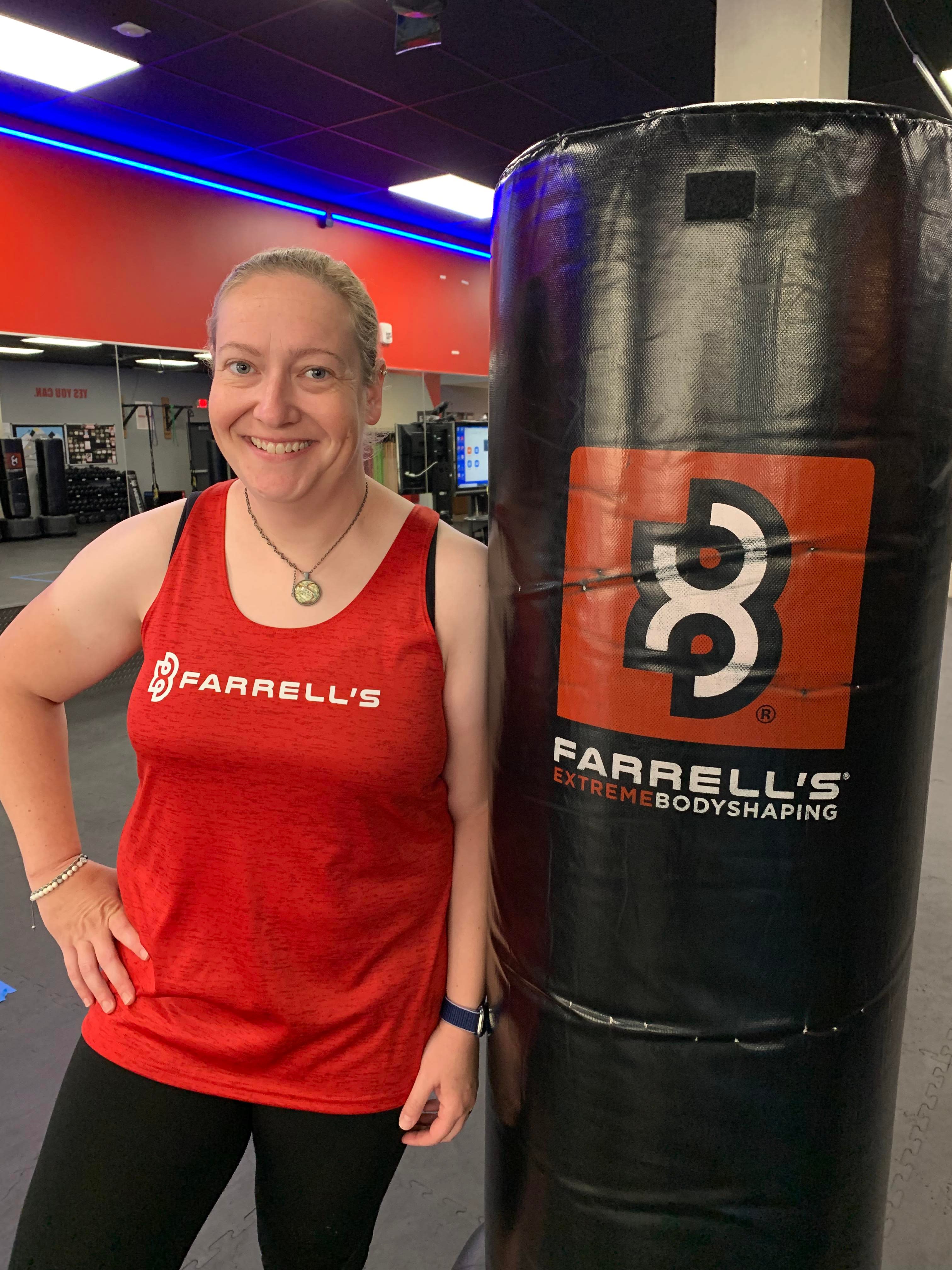 Elizabeth O'Leary
My name is Elizabeth O'Leary, I started with Farrell's during the later part of the pandemic. I thought I was handling being at home all the time really well, until my best friend sat me down and told me she was really worried about me. I was down in the dumps, I was gaining weight, and I was clearly stressed out. I completed my 10 week session, and keep attending classes as a fit member. One of the instructors asked me if I ever considered instructing? I had thought that it looked really fun, and it would be cool to help people like the other instructors helped me. So I signed up.
Farrell's has become my 2nd family. I never expected to gain a community when I joined, but I did. I also got back my positive attitude and my health. Farrell's has been such an amazing influence in my life, It's hard to believe. I look forward to going everyday, I miss seeing people when I have to take a different class time, and I truly see this as a part of my life now going forward.
As for my life outside the gym, I am married to my high school sweet heart. We have two boys (Jack and Ben) whom we adopted from china. They were 10 and 11 when we adopted them. I have a dog, Hattie Mae, who is my shadow in everything I do (except the gym, she is a terrible workout partner :-). ) I love being outdoors doing anything from hiking and biking to gardening. When I can't be outside I am doing some sort of craft in the house (crocheting and sewing are usually my go too's).
I look forward to meeting you on the mats, and starting your amazing journey.